Why stand out when you were born to fit in?
So many brands default to bland, so they'll never be noticed or remembered. If you like to be bland and stay safe with no distinctive direction or attributable assets, Copywriter Vikki Ross and Designer Paul Mellor will make sure you never stand apart from the competition, or stand out.
Vikki and Paul get by with a little help from their friends. They invited industry experts in Creative, Strategy, Diversity, Trends, Social, SEO and PR to be bland too. As you'd expect, everything's totally mundane.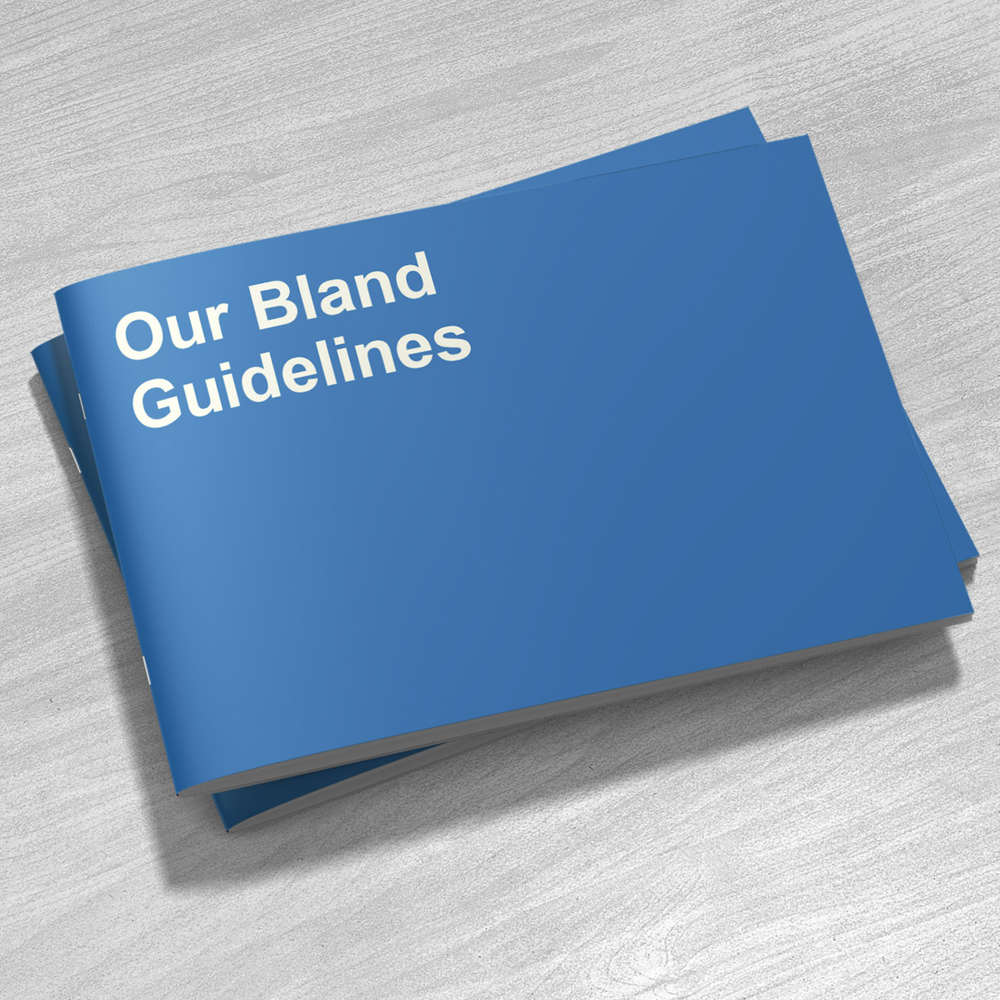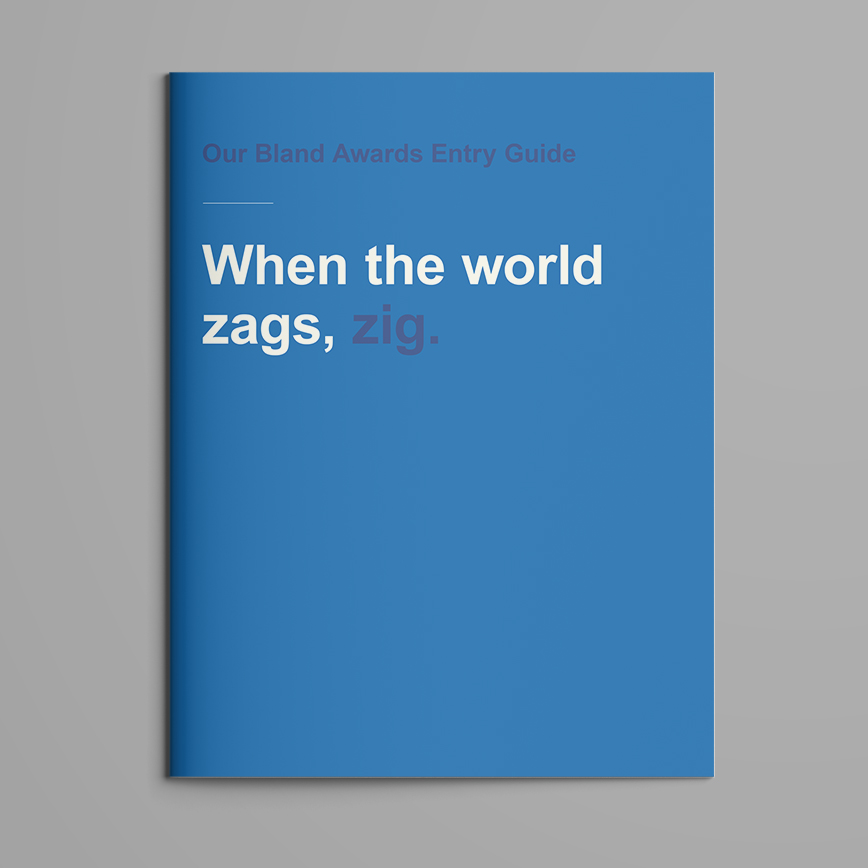 This is it – this is your chance to enter work that's so bland, it's never noticed. Guaranteed to win nothing.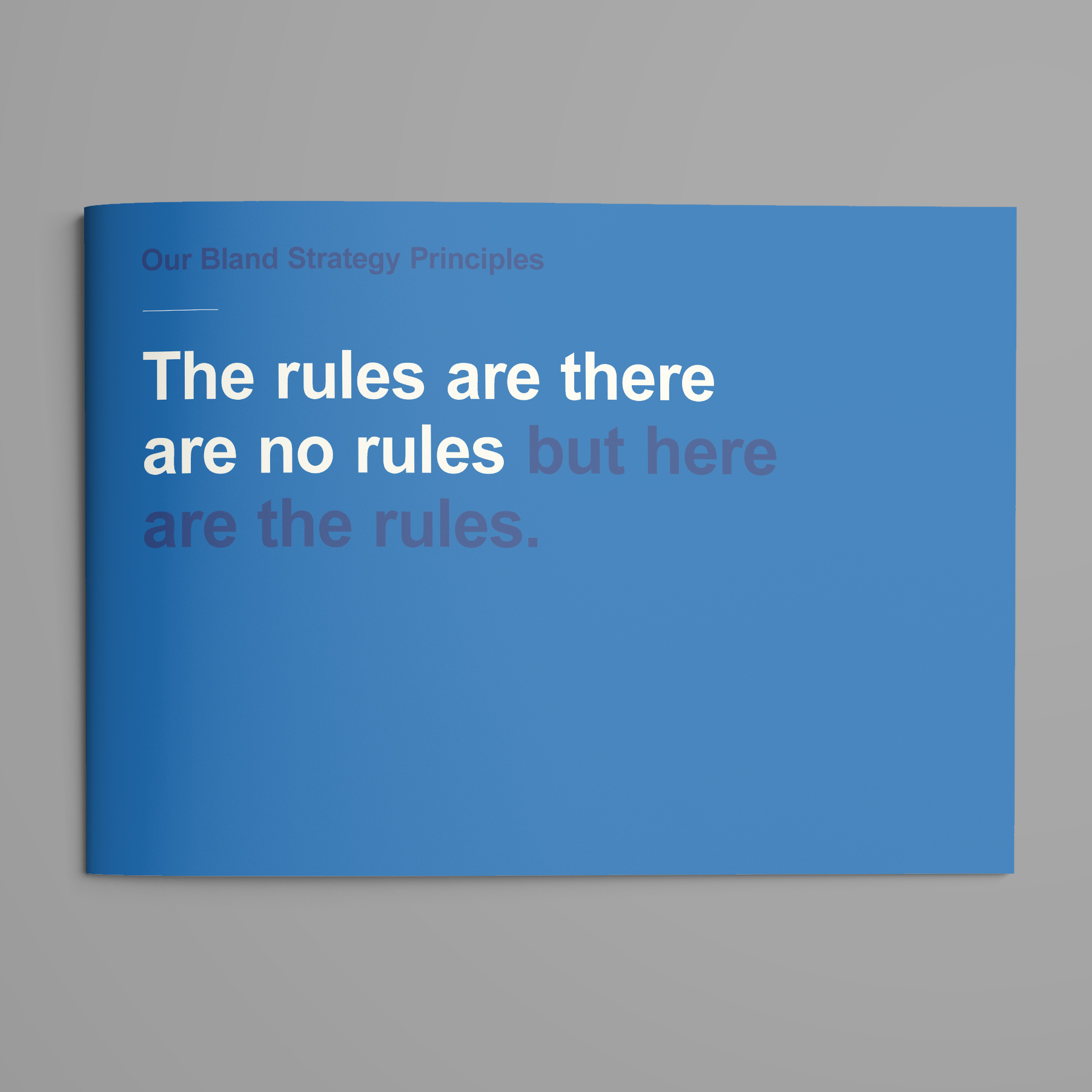 Strategy is your words. So choose the right words. Or choose the wrong words to be bland.
By Mark Pollard.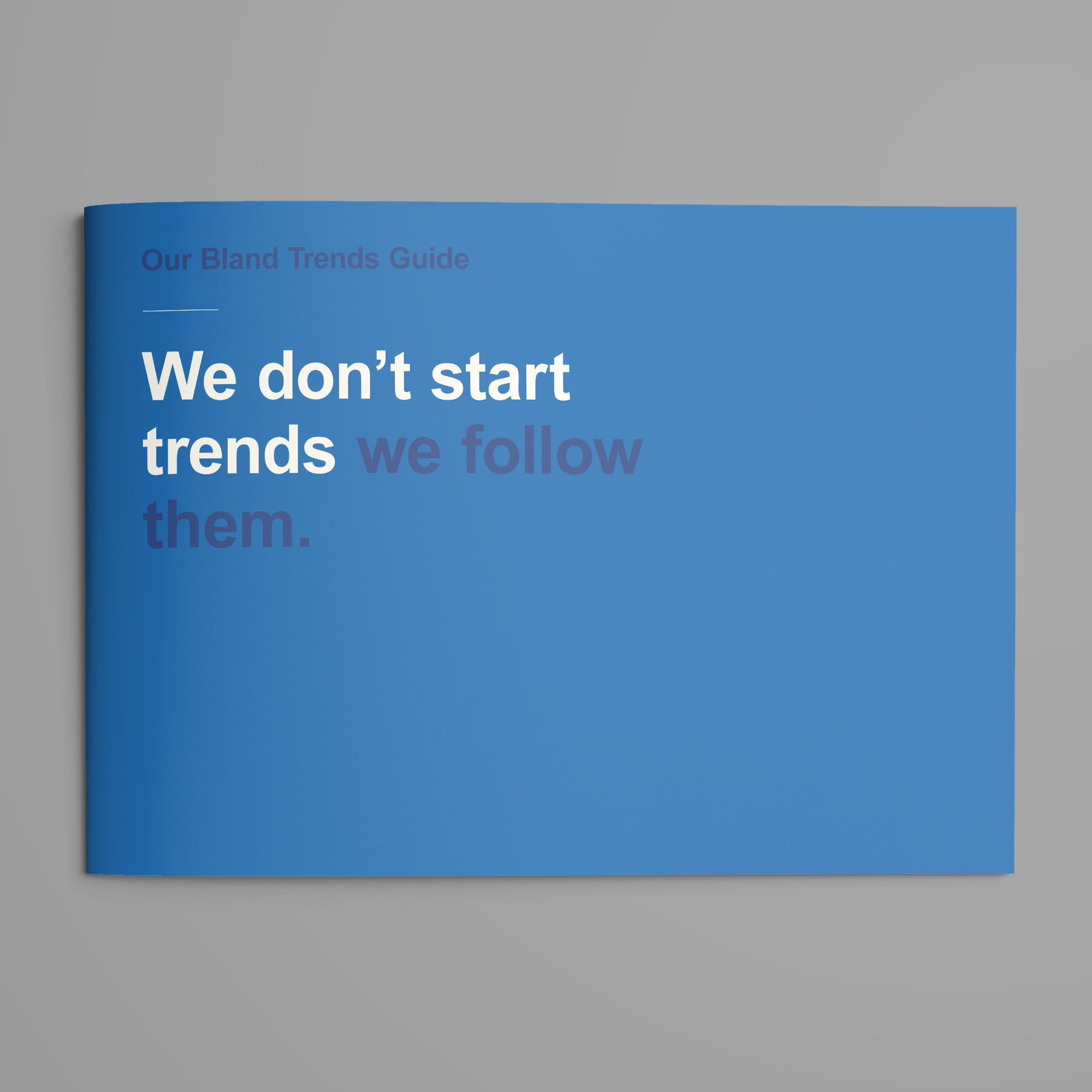 Can you predict the future? Neither can we. Follow our guide to writing bland trend reports.
By Tracey Follows.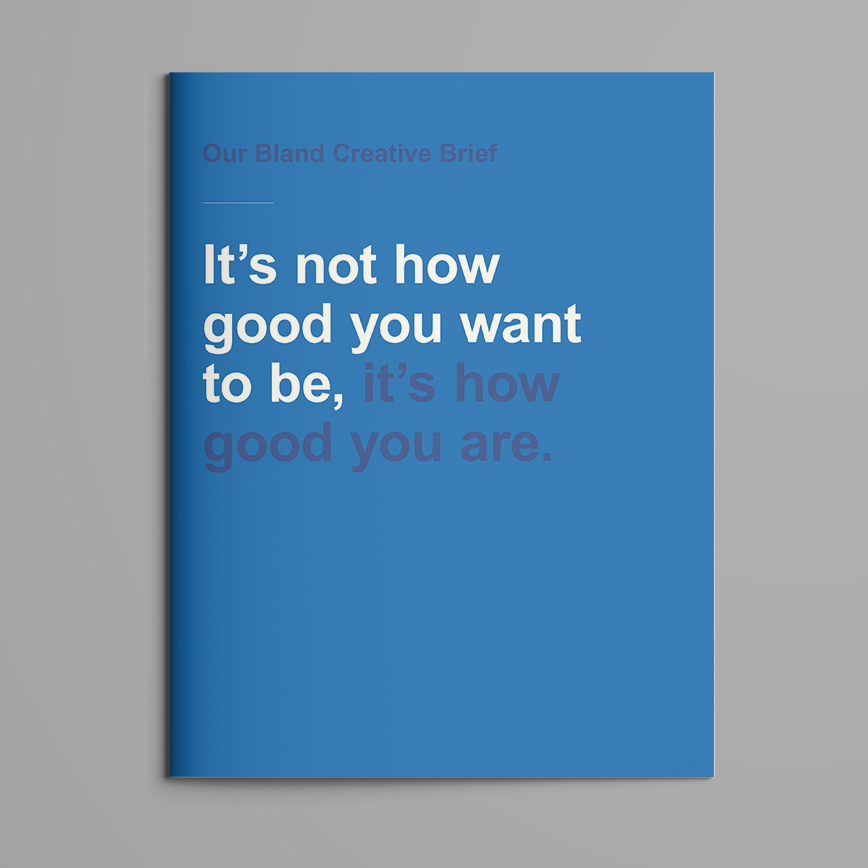 Everyone can be creative. Except here. Here, we take inspiration from the CEO and copy our competitors.
By Richa Arora.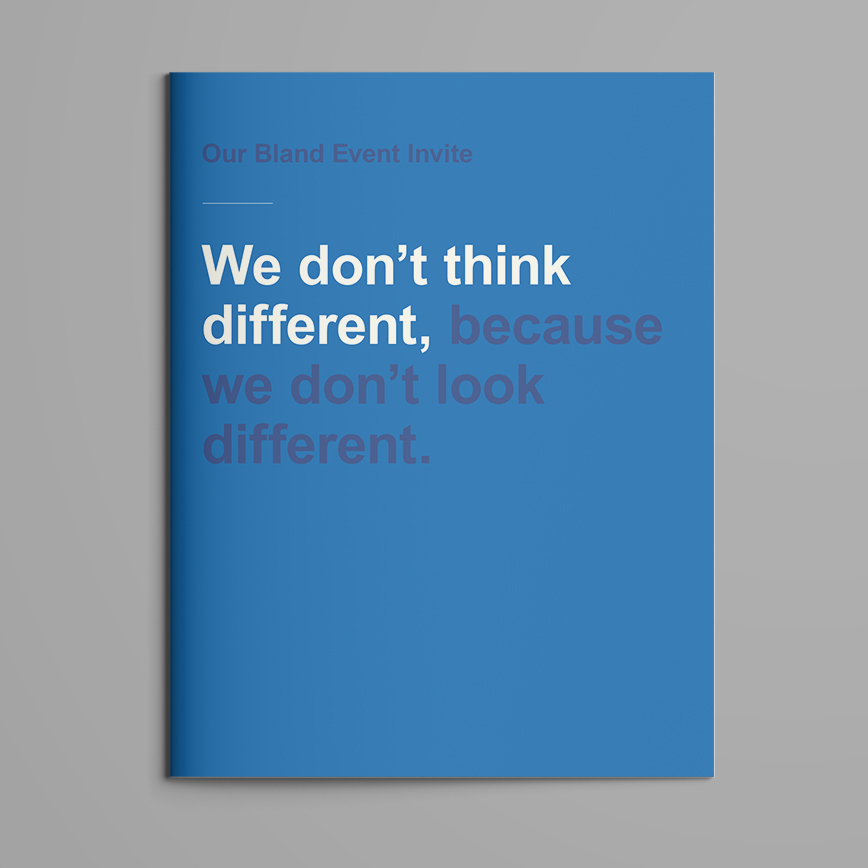 Bland Event Speaker Invite
Pale, male and stale. Looks good. Until someone notices the bland line-up. Then we're all about action.
By Sulaiman Khan.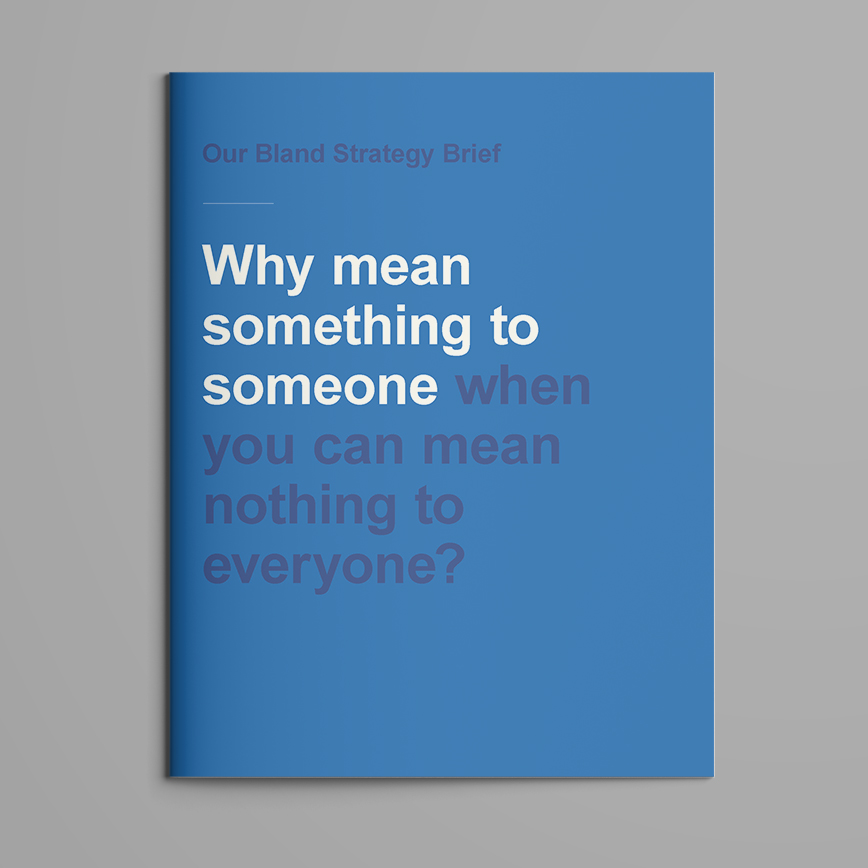 Looking for a brief to drive awareness, enhance sales and boost engagement? Look away.
By Mark Pollard.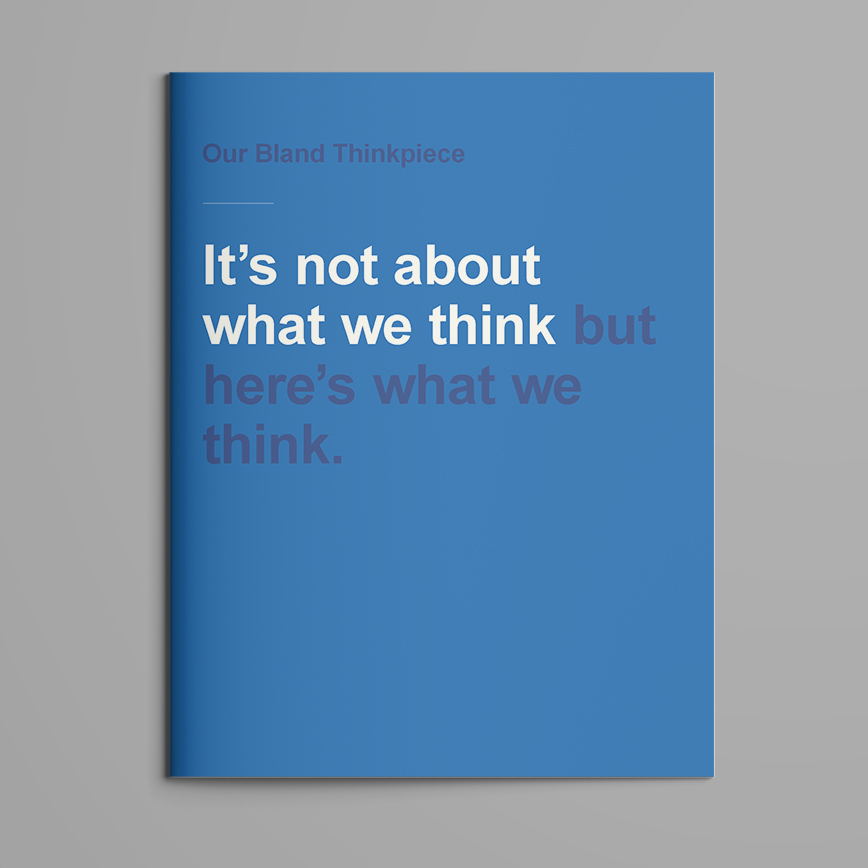 When you're a thought-leader, it's important to inspire thoughts, so you share your thoughts.
By Amy Kean.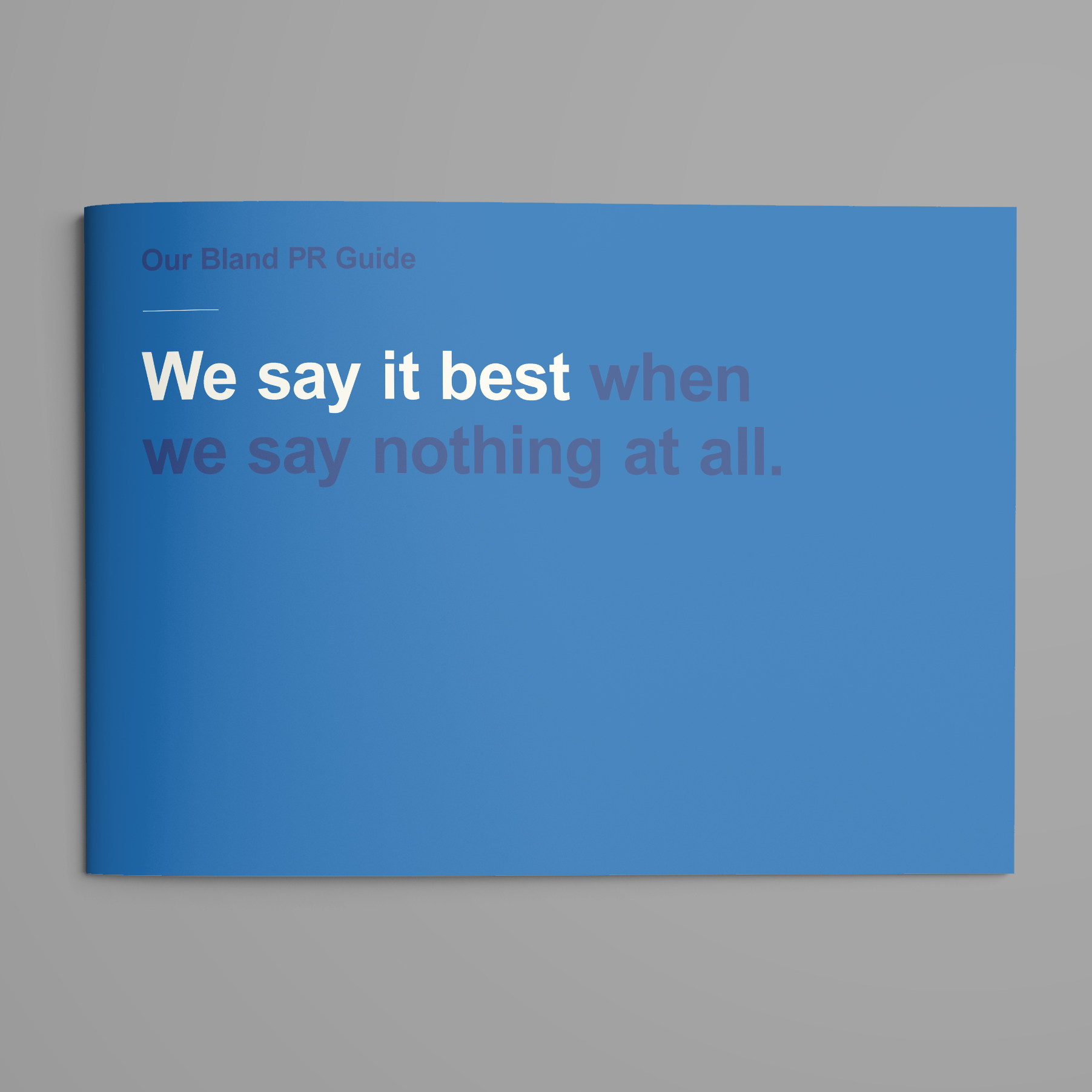 Less information means less coverage. Less coverage guarantees more people take less notice.
By Andrew Bloch.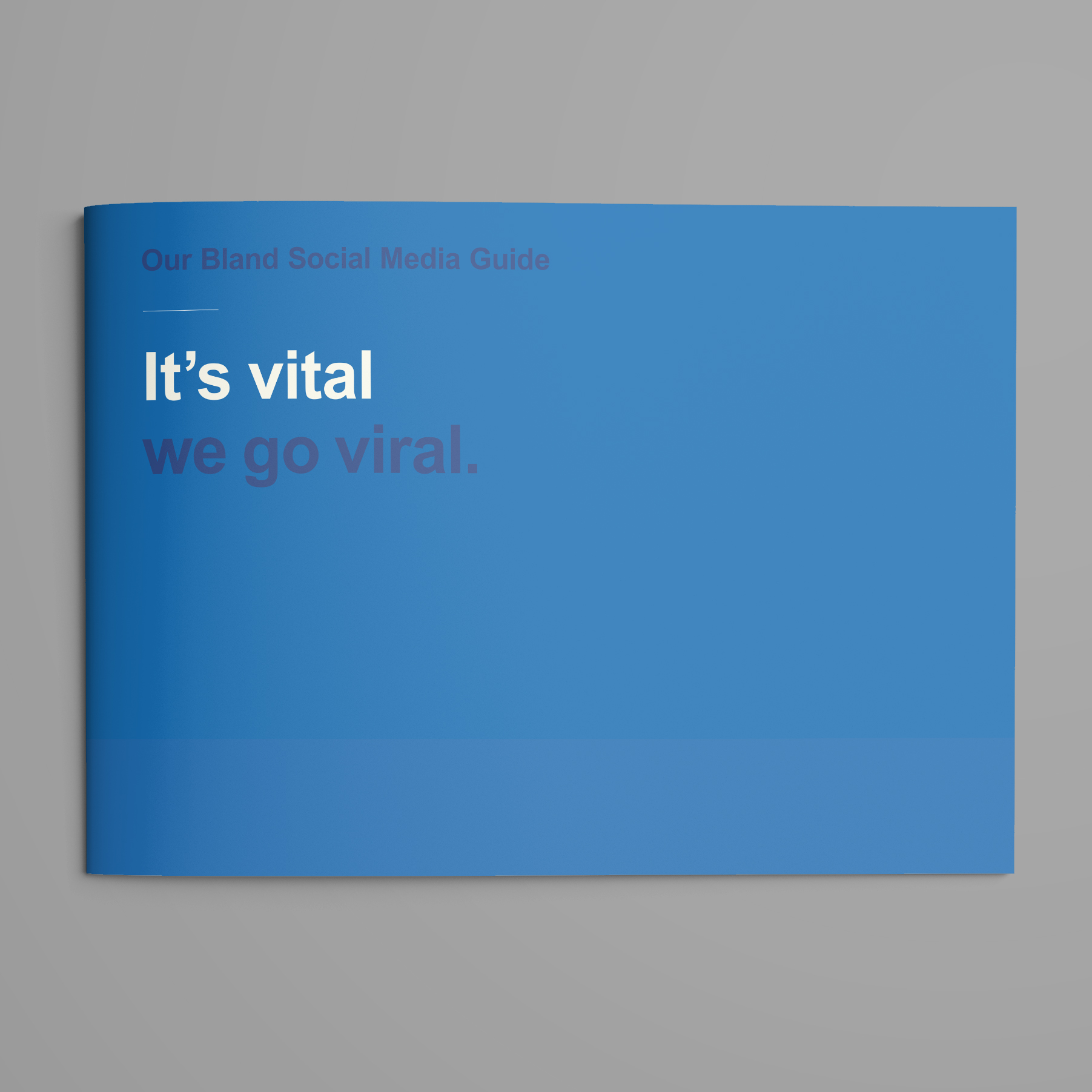 Break the internet? No way. Scroll through our guide to a bland social media presence and stay safe online.
By Sophie Blowfield.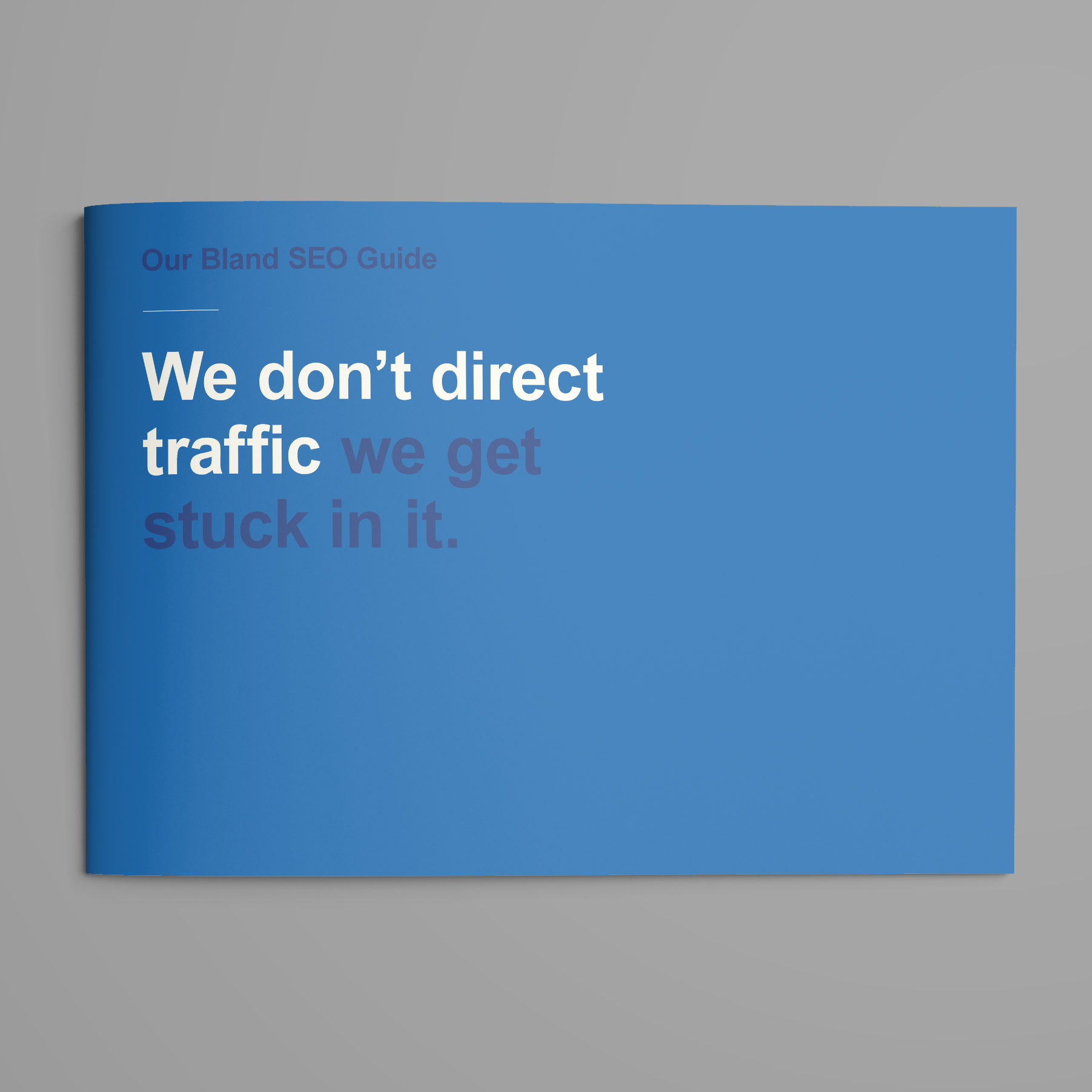 The trick is to attract traffic. Happy with slow sales and low clicks? This is your guaranteed go-to guide.
By Kate Toon.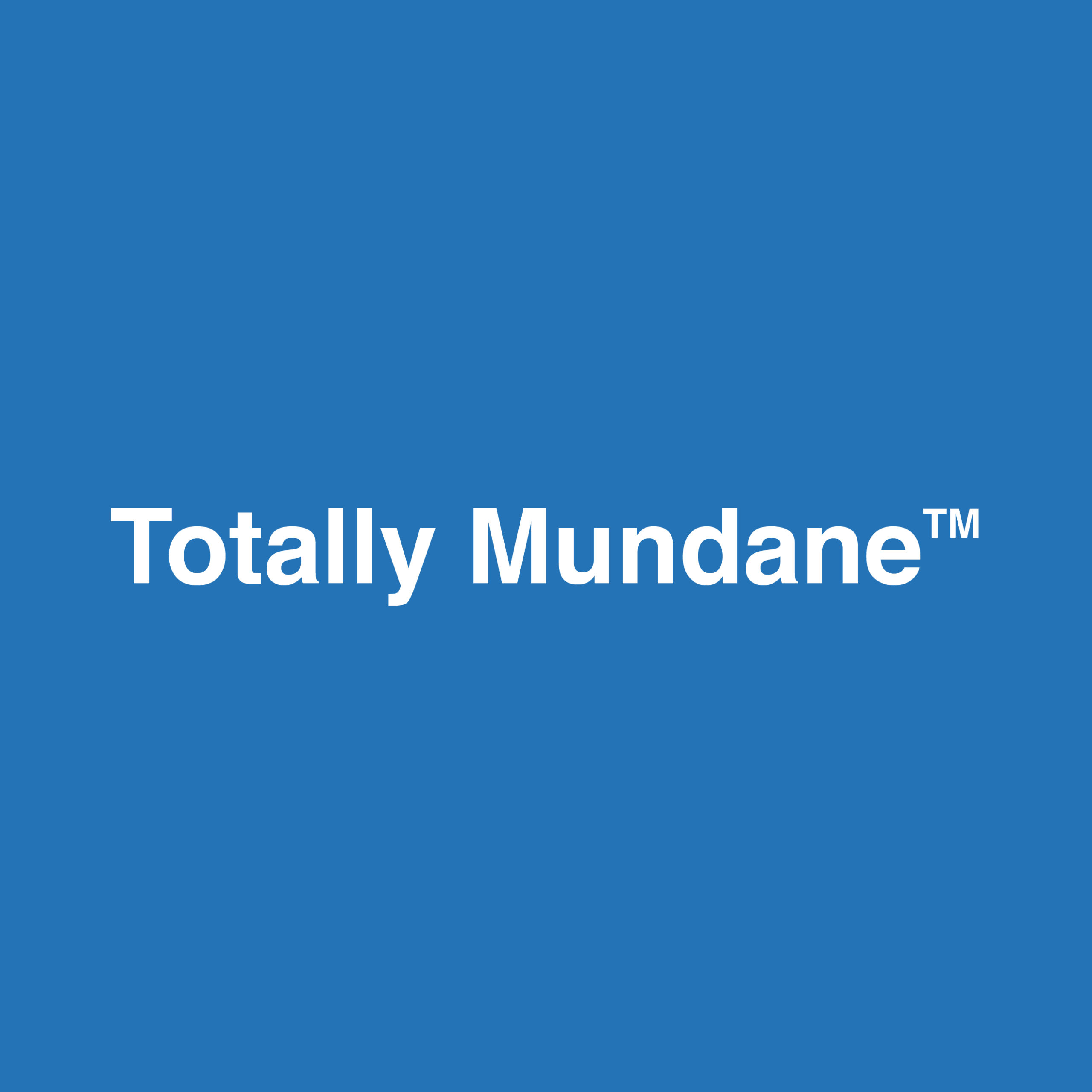 Bland isn't a registered trademark due to similarities with every other bland in the world.
Why stand out when you were born to fit in?